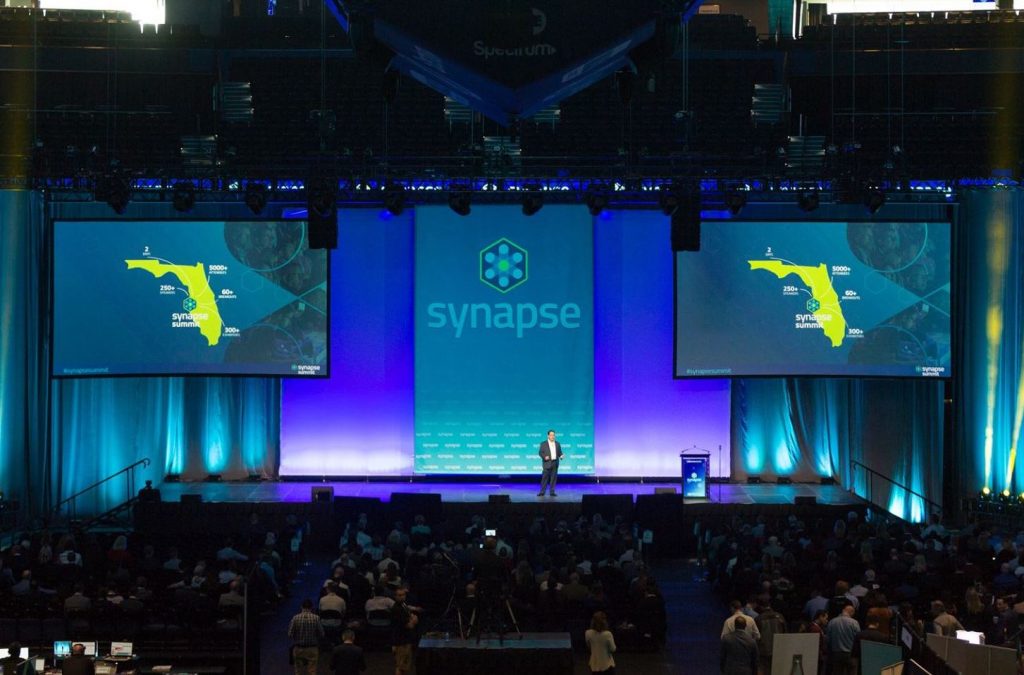 We're excited to announce that Synapse is teaming up with Digital Orlando 2019 to promote and showcase Central Florida's technology and innovation ecosystem.
Synapse is a statewide organization based in Tampa that connects entrepreneurship and innovation communities. Their 3rd annual Synapse Summit held on January 23-24 garnered more than 5,500 attendees from across Florida that included tech entrepreneurs, corporations, universities, and innovation experts, to name a few. By partnering with Digital Orlando, Synapse will collaborate with Central Florida tech leaders to expand the region's tech persona statewide.
"Synapse will enhance Digital Orlando 2019's statewide exposure, support, programming, and impact. In turn, Digital Orlando will connect the Synapse leadership to Central Florida's growing tech and innovation ecosystem."

– David Glass, Lead Organizer of Digital Orlando 2019
Orlando is a unique market full of creativity and collaboration that's hard to find anywhere else. A globally recognized leader in simulation and training, digital media, software design, and industry education. Creators here are developing new technologies and experiences every day. Synapse's statewide approach to connecting leaders and showcasing emerging technologies is very appealing to the partners and participants of Digital Orlando 2019.
"The mission of Synapse is to connect all those within the innovation community in the great state of Florida. Our partnership with organizations like Digital Orlando help to spread a presence of both Synapse in Orlando and Digital Orlando across the rest of the state. We are thrilled to help this event become even better and pledge our support."

– Brian Kornfeld, President of Synapse
Collaboration has always been key to the growth of Central Florida. At Digital Orlando, all levels of the tech and innovation ecosystem have a presence. To gain exposure beyond Central Florida, Digital Orlando wanted to partner with a well-recognized organization like Synapse to help shape the future of Florida's tech ecosystem.
Get involved with Digital Orlando 2019 by registering to attend, applying to speak, exhibiting or supporting the summit by sponsoring.