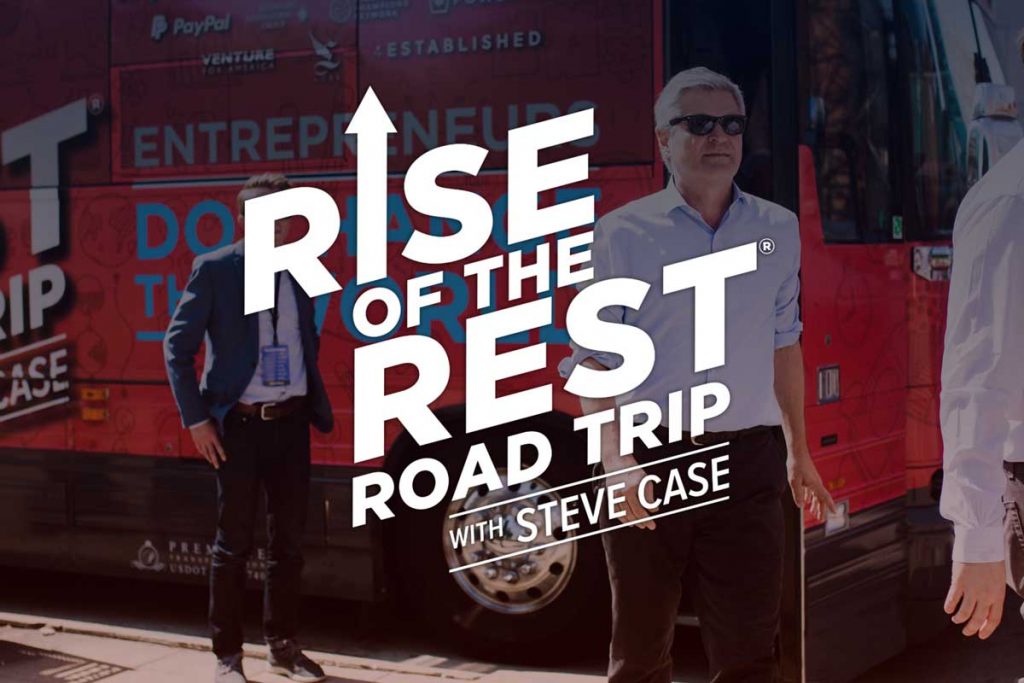 The Rise of the Rest Bus Tour kicks off April 29 in Orlando and will visit some of Florida's most promising ecosystems looking for startups that are transforming their industry. In addition to Orlando, the tour will stop in Space Coast on April 30, Tampa on May 1, and Miami on May 2.
Want a chance to pitch for a $100,000 investment?
Whether sports, artificial intelligence, health, transportation, finance or food, Florida companies are leveraging technology and new business models to attack big problems and transform markets.
Apply today for the chance to pitch your startup to Steve Case, JD Vance and the team from Revolution's Rise of the Rest Seed Fund. Deadline to apply to pitch is March 11.
Learn more and apply here.