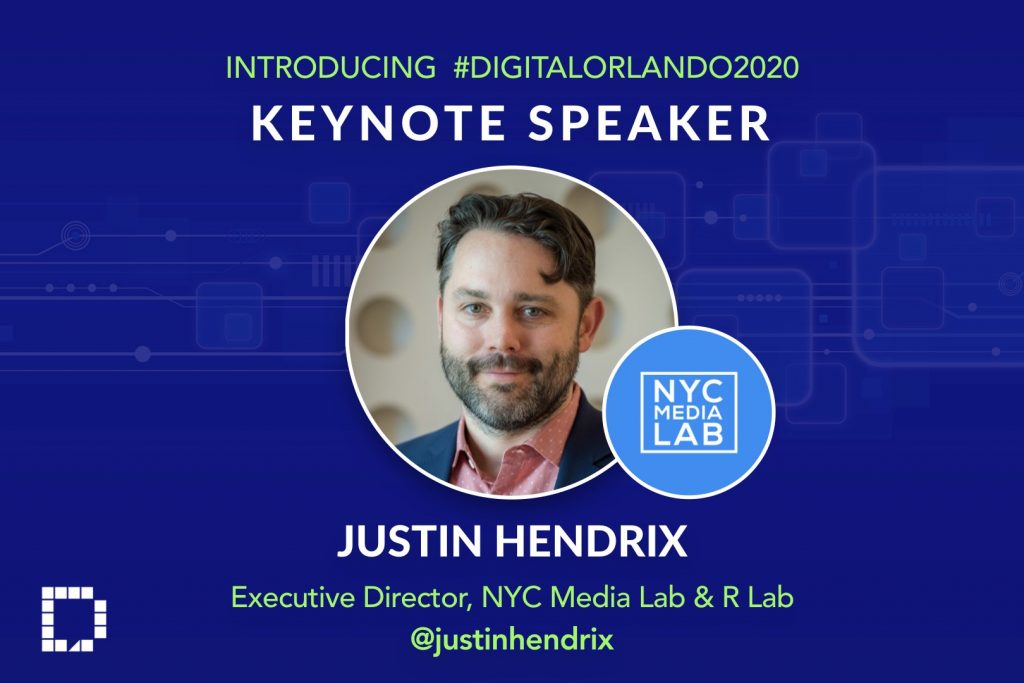 It's time to share who our first keynote speaker will be on April 8!
Thank you to everyone who has applied to expand the conversation our keynote will kickoff. We look forward to building out the best program possible.
We're excited to announce Justin Hendrix, joining us from New York City!
Justin is the Executive Director of NYC Media Lab, a public-private partnership between the City's industry and its universities to drive emerging media, technology innovation, and entrepreneurship.
As if that wasn't impressive enough, he is also the founding Executive Director of RLab, the first-ever city-funded center for research and education in virtual and augmented-reality, spatial computing and other emerging media technologies. Justin is immersed in innovation daily in RLabs' 16,500-square-foot space that includes co-working labs, classrooms, studios, and more in the Brooklyn Navy Yard.
This keynote will feature the latest insights on emerging technology's real-world impact, as well as what is to come for adoption and commercialization. You'll walk away with a deeper understanding of how these city-driven initiatives are establishing a new eco-system for tech players in New York and setting a new standard for other cities around the country.
We'll leave you with some final notes on Justin's resume:
Previously he was Vice President of Business Development & Innovation for The Economist. He holds a BA from the College of William & Mary and an MSc in Technology Commercialization from the McCombs School of Business, the University of Texas at Austin.
See you in the front row – grab your seats today!